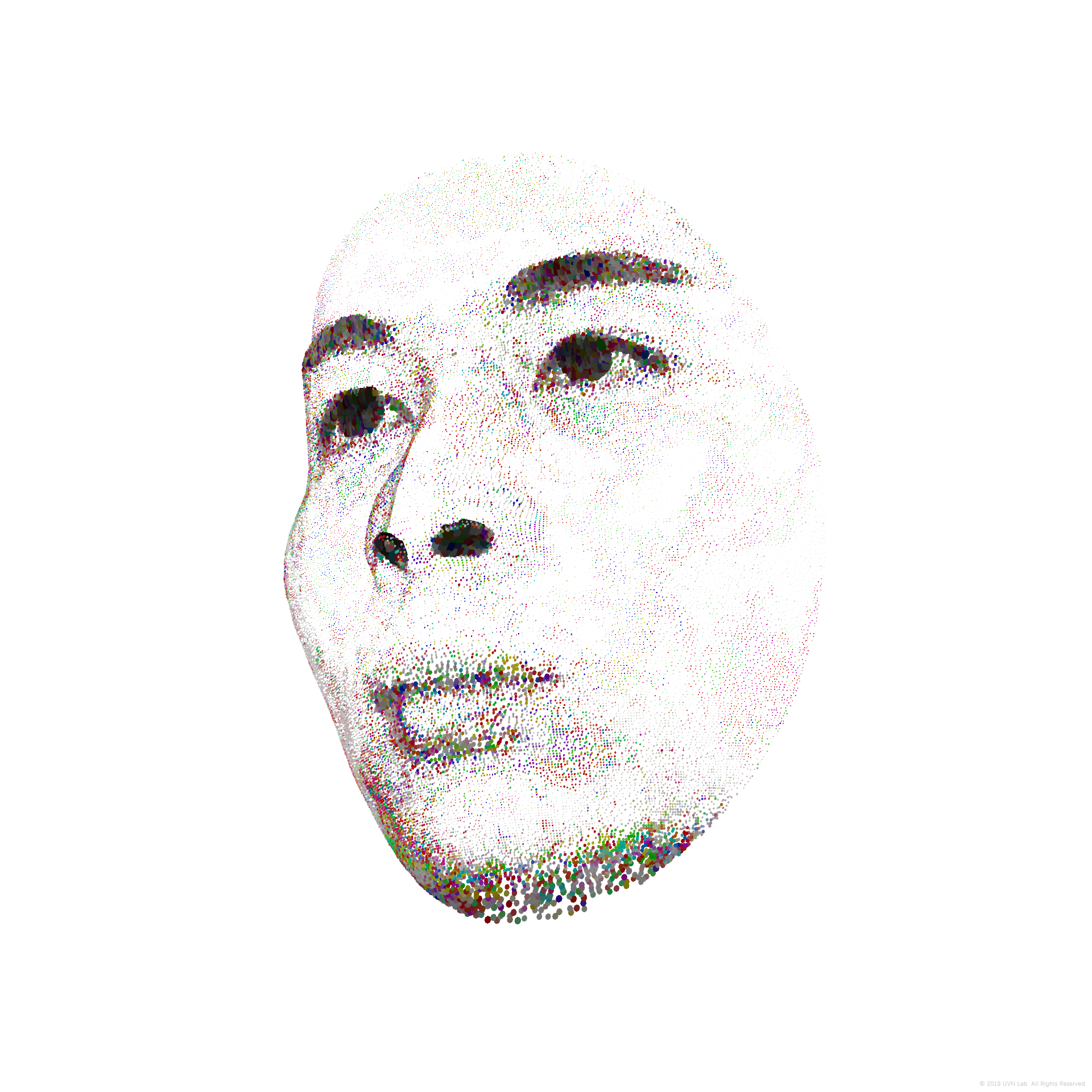 Yufan Xie
■Architecture ■Computation ■Interactive Media ■Sound Synthesis
Born in China 1996, currently based in Los Angeles, I am a multi-disciplinary designer/artist practicing at the intersection of of architecture, computational design and electronic music, focusing on new relationship of body and environment in multi-sensory narratives. Empowered by innovative technologies of generative algorithms, 3d printing and spatial computing, I create multi-modal spatial systems under various technical frameworks. Several projects and research have proposed arguments over power and decision-making processes in real-time narratives, in which generative algorithms and interactive media are introduced as decisive methods for sensory patterns.
Since 2019, I have widely collaborated with sci-fi creators, musicians and colleague artists, the works have been featured at UABB (Shenzhen Bi-City Binnale), Shenzhen MoCAUP, A+D Museum LA, Shanghai Digital Futures(CDRF) and Tsinghua Design Future(ICDF). 
On the visual side, in early years, I was raised in an artist family, and started painting studies in high school. During undergraduate studies in CAFA, influeced by Japanese generative researchers and media artists, I started a series of cellular growth system experiments and studies over typical generative models since 2016, and applied them to parametric design and architectural projects. I was fascinated by the geometric possibilities in generative systems, audio-visual performances and architectural design. In 2019, in collaboration with science fiction writers, we explored the idea of  symbiotic systems of human and nature in The Unknown Cities(Shenzhen UABB 2019).  Since 2021, Yufan has been working as a computational designer and Unreal Engine developer in Refik Anadol Studio, widely collaborating with data scientists, neuro-scientists and game developers, on topics of AIGC, generative art, 3D-printing, data visualization and interactive design.
On the acoustic side, since 2017, I've been producing soundtracks for artworks and creating electronic music in sub-genres like ambient, Jungle, and Footwork. Until 2022, tracks are partially released online. Meanwhile in questioning and exploring the relationship between architecture, visual art, and acoustic storytelling, I realized the pre-dominant ocularcentric culture in the field of architecture and visual arts. As a response, since 2019, I have been exploring how space can be translated as multi-sensory experiences and function with human perceptions in real-time, and allowing people to creatively participate narratives by defining space as "audible space" instead of "visible space". In my bachelor thesis GAP+ (2019), the idea of de-visualized space and gesture-based sound museum was proposed. Later in my master thesis Acoustic Garden(2021), the idea was further explored as sonifying real-scale body movements in physical space with augmented reality and HRTF spatial audio. 
Currently, based on all previous researches, I'm developing my own multi-modal control system and interface. Several accessibility research and audience-participated experiences are in progress. 
For professional consulting services(data visualization, geometry optimization, rendering, generative design, sound scoring in Rhino/Grasshopper, Unreal Engine, C#, MAX/MSP, Ableton Live and etc) please contact [email protected]
Contact: [email protected]
Education
2014 – 2019  SoA, Central Academy of Fine Arts, B.Arch, A9 Studio, Beijing
2018 Exchange at SoA, West Minster University, London
2019 – 2021  SoA, University of Southern California, M.Arch , Los Angeles
Work
2021.7 – now Computational Designer at Refik Anadol Studio
2020 MADA s.p.a.m LA Internship
2020 Rhino Studio, Grasshopper Animation Tutorial
2020 USC ARCH 410 Class Assistant, Grasshopper Tutor with Erin Cuevas
2020 Usability Lead of USC AGP Game"Beat the Beat Up"
2017-2019  Member of Parametric Research Group Team CAFA
2017.9-11   Tuning Synesthesia Internship – 3D printing Researcher
Awards
2019  1st Place Winner, CAFA Graduate Design
2020  Gensler Diversity Scholarship
2020  YTAA(Young Talent Architect Award) Shortlisted
2021  Epic Megagrants Recipient- Acoustic Garden
2021  A+D Museum Design Award, Runner-Up
2021  Robert Bradford Newman Student Medal for Merit in Architectural Acoustics awarded by the Acoustical Society of America.
Exhibition/Show
2019 UABB Shenzhen Binnale Exhibition, The Unknown City
2020 Art NOVA 100 – The Unknown Cities
2021 Sci-Ficene, Art and Science Concept Exhibition, The Unknown City
2023 Spectra Studio, Audio-Visual Night
Lectures & Forums
2020 USCA Research Symposium, The Unknown City
2020 Tsinghua Design Future – "Tangible vs Intangible"
2021 Organizer of Acoustic Future forum
2021 23rd International Conference on Human-Computer Interaction, Shifting Computation – Tangible to Intangible
2022 Digital Futures, CDRF(The 5th International Conference on Computational Design and Robotic Fabrication) – A Slime old System Based on Skeletonization Errors
2022 Tsinghua Design Futures, Future Art Network Salon No.5 – Sensory Integration & Spatial Narratives in the Future